Tap into our deep expertise, broad service, and global reach.
What powers us moves you forward
Company
Global footprint

We manufacture in seven countries and ship to over 50, which means we're uniquely positioned to provide rapid and cost-effective production and delivery.

Engineering sciences

We are constantly pushing the envelope in thermal science, fluid mechanics, advanced structural systems, acoustics, and noise, vibration, and harshness (NVH).

Value-added manufacturing

Whether you come with a design in hand or develop one with Nelson, we deliver the latest in precision manufacturing, assembly, finishing, and more.

Commitment to relationships

For over 80 years, we have been building steadfast partnerships with companies who rely on us to deliver quality solutions time and again.

Diversity of solutions

Complex challenges require creative solutions. With our diverse experience and capabilities, we are your comprehensive source, whatever your needs.

Long-term product support

We support you and the product throughout a robust lifecycle management process, from conceptualization and manufacturing to service and reclamation.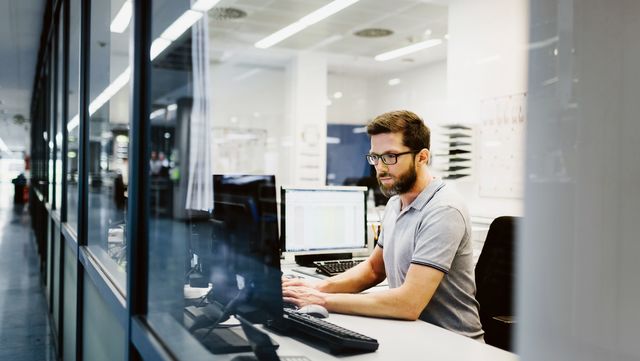 Sprint into the future, powered by cutting-edge design.
Here are just some of the assets and technologies at our disposal, used to ensure your custom solution is at the forefront of innovation.
3D CAD modeling

For creating VR versions of our products that work directly with our partners' vehicle models so we can design assemblies to precise needs and test physical properties

Thermal imaging

For measuring heat output of our products and their applications, used to view the surface temperature of products during testing

Single- and multi-axis shakers

For enabling validation of noise, vibration, and harshness (NVH) and structural systems and assemblies

Finite element analysis

For optimizing the design of structural components to maximize strength and longevity as well as minimize weight

Computational fluid dynamics

For optimizing fluid and heat flow using numerical analysis and data structures for cooling systems, fluid conveyance systems, emissions systems, and others to maximize cost and efficiency of system performance.

Acoustic models

For modeling vehicle sound, with the ability to target specific sound quality and level, taking environmental elements of various locations into account

1M BTU blower

For simulating the exhaust of large engines, allowing for evaluation of insulation and other temperature control devices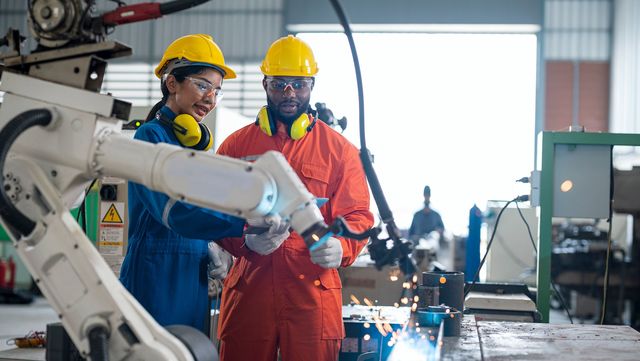 Tomorrow is just around the corner.
The current pace of regulatory change and technological innovation requires design that's not just up-to-date, but ahead of the curve. That's why we're constantly evolving and reinventing, ensuring that we are early adopters of sustainable and forward-thinking technologies. Today, we are already the backbone of industries that will guarantee a safer, healthier, more connected tomorrow.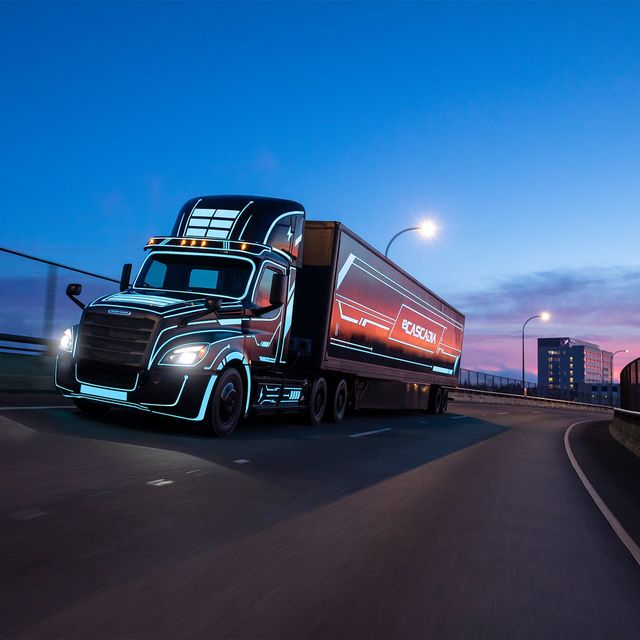 Case study: Thermal management solutions
Freightliner's first zero-emission Class 8 electric semitruck empowered by Nelson solutions
Ready to go the extra mile on zero emissions, Freightliner, the largest producer of heavy-duty commercial vehicles in the USA, is launching its first eCascadia 100% battery electric semitruck for production in the USA market in 2022. Featuring a Detroit® ePowertrain™ and Nelson thermal management solutions, this new vehicle is engineered to seamlessly integrate power, efficiency, and reliability—and zero emissions. Additional battery electric platforms have already been announced and will be coming to market soon.
Learn more
23,000 ft-lbs